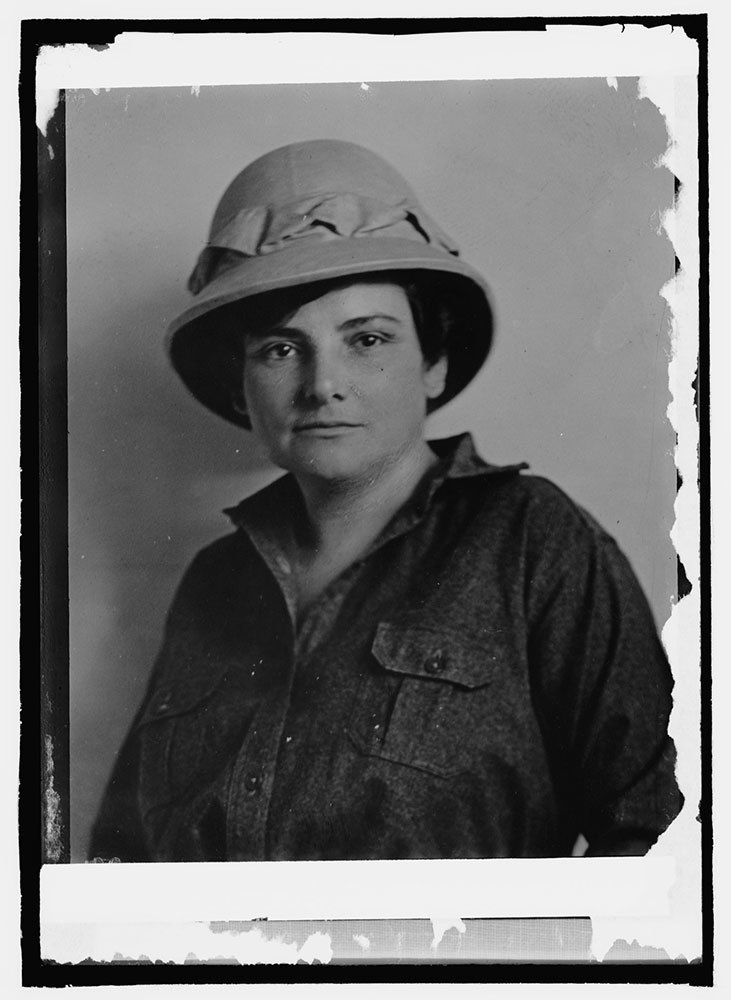 PHOTOGRAPH FROM NATIONAL PHOTO COMPANY COLLECTION, LIBRARY OF CONGRESS


On the job: One of Nat Geo's earliest contributors, Harriet Chalmers Adams (1875-1937), traveled all around the world during a 30-year career with the magazine.

A feminist, writer, photographer, and explorer, Adams (pictured above) covered 40,000 miles in Latin America via canoe, foot, and train. She traversed Haiti on horseback. She was the first female journalist allowed to explore the French trenches during World War I.

"I've wondered why men have so absolutely monopolized the field of exploration. … I've never found my sex a hinderment," Adams wrote.