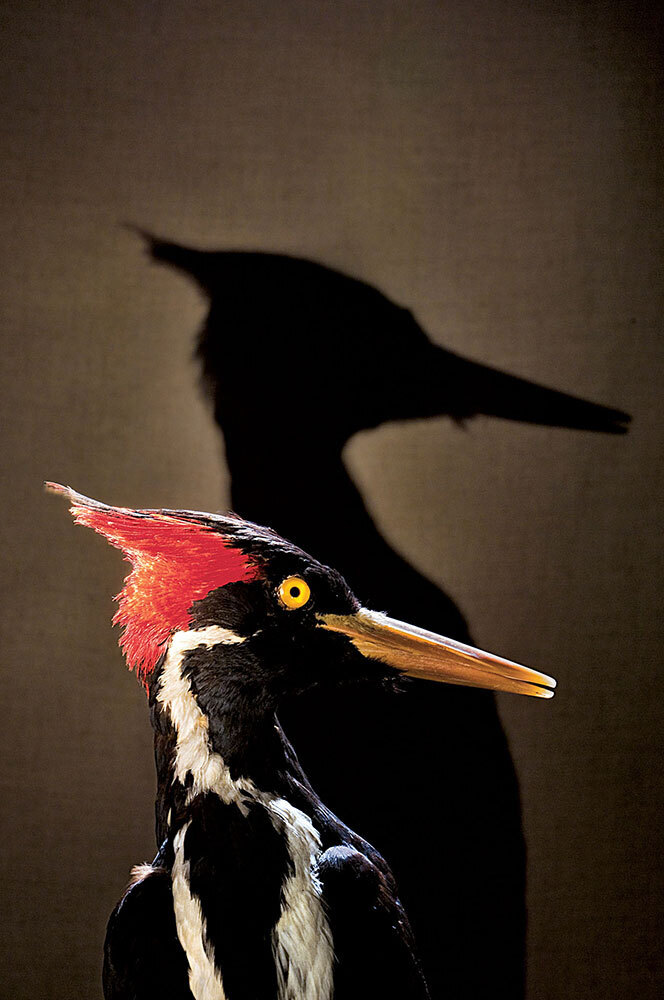 UNIVERSITY OF NEBRASKA STATE MUSEUM
By Rachael Bale, ANIMALS Executive Editor

There have been no confirmed sightings in the U.S. since 1944. And its last confirmed sighting anywhere was in Cuba, in 1986. Still, enthusiastic birdwatchers reported seeing the infamous ivory-billed woodpecker into the early 2000s, with some faithful fans convinced the Lord God Bird still lived. Perhaps it'd been transformed into "a creature as shy as Bambi, as silent as a Trappist monk, as anxious to avoid photographers as a Mafia stool pigeon in a witness-protection program," wrote Mel White for National Geographic in 2006.

Finding the ivory-billed woodpecker alive (above, a photo of a specimen collected around 1900) has always been unlikely—akin to finding Elvis—but on Wednesday, the U.S. government said it unequivocally: It's extinct. The Fish and Wildlife Service is proposing to take the world's third-largest woodpecker off the endangered species list, along with 22 other species, "due to extinction."

The list also includes Bachman's warbler (pictured below), a songbird last documented in Cuba in 1981, a small fruit bat native to Guam, eight species of freshwater mussels, two freshwater fish, a plant, and a handful of Hawaiian birds.