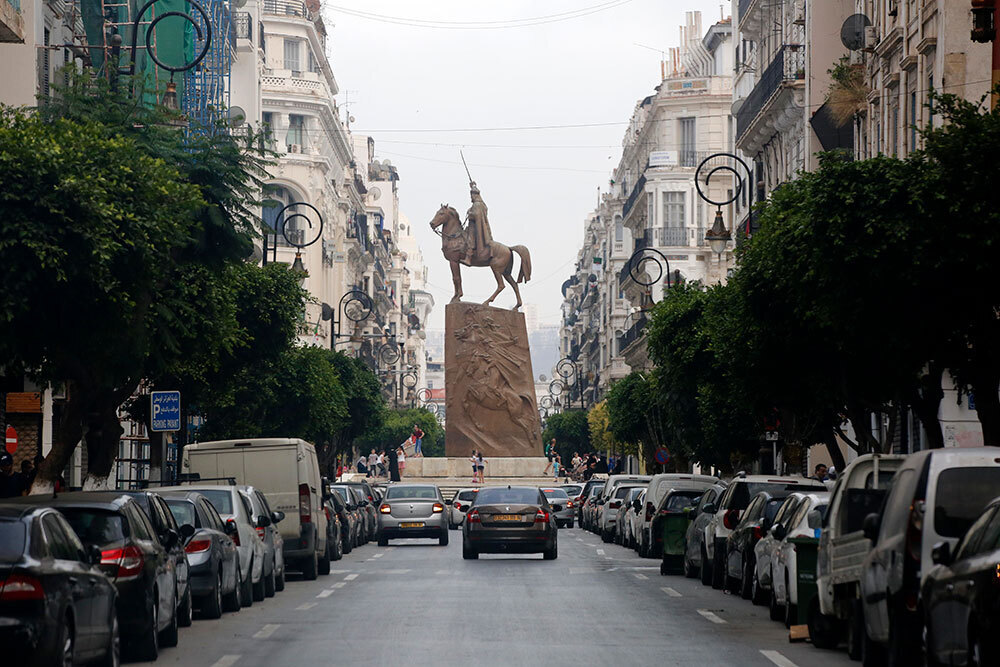 PHOTOGRAPH BY BILLAL BENSALEM/NURPHOTO/GETTY IMAGES

By Craig Welch, ENVIRONMENT Writer

What amazing things we can do when we put our minds—and the weight of government policy—behind them.

The highly toxic pollutant lead is finally out of the petrol that fuels our cars and trucks—everywhere. The last country in the world to sell leaded gasoline, Algeria (pictured above), finally stopped doing so in August.

It's worth taking a moment to savor this good news. In fact, calling this merely an environmental success does not capture the scale of what humanity has accomplished. Lead exposure, Ingrid Lobet wrote this month, "impacts nearly every physiological domain in the human body," especially in children. It harms the brain, affects motor skills, damages kidneys, livers, eyesight, balance, and can spark behavioral problems. "Anything you can think of," one scientist said, lead "can destroy it."

And yet, just in the U.S. between 1973, when the Environmental Protection Agency called for a phaseout of the toxic component, and 1996, when it finally banned leaded gas for good, blood-lead levels in American children plummeted 70 percent. The number of kids with toxic amounts of lead in their system fell by two million a year between 1970 and 1987. Now, that trend is going global.

Think about that: A planetwide staple was poisoning children, so we stopped it—in decades. Similarly, we've made incredible progress around the world curbing use of the aerosols and refrigerants that deplete the ozone layer. (Both leaded gas and ozone-depleting chlorofluorocarbons, it turns out, were brought to consumers by the same man, chemist Thomas Midgley. But that's another story.)

It wasn't easy. Countries adopted new regulations, which the lead industry fought. United Nations officials applied diplomacy, peer pressure, and finesse. Some, Lobet writes, got gasoline-importing countries like Rwanda, Tanzania, and Uganda to demand that Kenya, a refining neighbor, sell unleaded gas or they'd buy from elsewhere. Those officials also played on leaders' egos, using maps to point out to some ministers that neighboring countries were making better progress. But it worked.

So, after a summer of seemingly insurmountable heat waves, wildfires, and hurricanes, many exacerbated by climate change; as the U.S. Congress squabbles over budget bills that could drive reductions in fossil fuel emissions; as world leaders prepare for another significant climate summit this fall in Scotland; it's worth remembering: We can create a better world. We just have to make it a priority and work for it.

If you want to get this email each week, join us here and invite a friend.