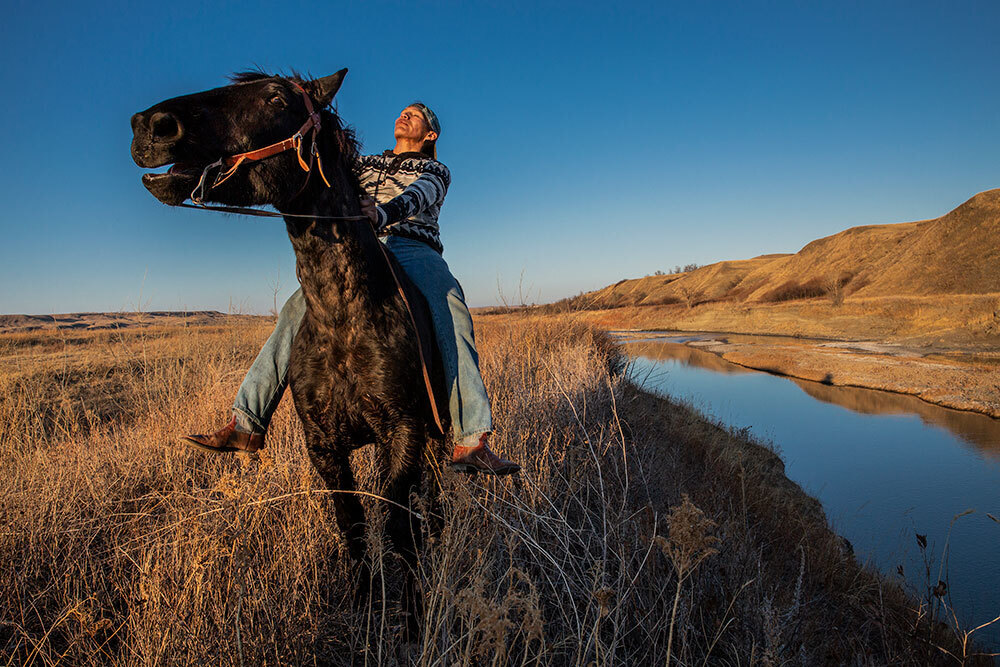 PHOTOGRAPH BY SARAH STACKE

Vaccination push: With Indigenous Americans facing higher mortality rates from COVID-19, four photographers—Nat Geo Explorers Sarah Stacke, Brian Adams, Russel Albert Daniels, and Tahila C. Mintz—set out to document the impact of the pandemic on U.S. communities. COVID's impact on Indigenous communities is compounded by generations of deep-seeded mistrust and trauma. Doubts and skepticism linger but some communities have made strides in vaccination rates, Nat Geo reports. The story, written by Sheyahshe Littledave, was supported in part by the National Geographic Society's COVID-19 Emergency Fund for Journalists. Learn more about the Society's support at natgeo.com/impact. (Above, Mahto in the Woods, 19, of the Cheyenne River Reservation in South Dakota, who has chosen not to get vaccinated.)

The Caribbean is in the midst of escalating turmoil: In Haiti, investigators are piecing together the motive behind the assassination of Haitian President Jovenel Moïse. In Cuba, thousands took to the street on Sunday in protests across the island calling for freedom, COVID-19 vaccinations and more. National Geographic will be offering perspectives on both those developments in coming days.

The first quarantine: The first people to be quarantined–more than 500 years ago–had great views from what is present-day Dubrovnik, Croatia. The consequences if they broke quarantine weren't so pleasant, however. "Torture, or cutting your nose or your ears off," Ivana Marinavić, of the city's Lazarettos (onetime quarantine stations), tells NPR. When more tourists begin arriving in this ancient walled city, they can visit the Lazarettos, pretend they're in quarantine—and walk out with their noses intact.

C-h-a-m-p: Zaila Avant-garde made history when she correctly spelled "murraya" to win the Scripps National Spelling Bee. But Zaila says spelling is just a side hobby. The 14-year-old from Harvey, Louisiana, is a basketball prodigy who owns three Guinness world records for dribbling, bouncing, and juggling multiple basketballs simultaneously and hopes to perhaps one day coach in the NBA, ESPN reports.

A Picasso in the closet: A Maine resident received a shock recently after finding a rare work by 20th-century master Pablo Picasso in a relative's closet. The 16- by-16-inch piece of paper, signed and dated 1919, had sat in the closet for 50 years. The art sold at auction for more than $150,000, the Boston Globe reports.

Lavish 2000-year-old building found in Jerusalem: A grand building that hosted public functions in ancient Jerusalem is reopening to the public 2,000 years after its construction. The newly excavated structure, located next to the Israeli capital's Western Wall was probably used to welcome dignitaries on their way to visiting the city and the Second Temple, the Jerusalem Post reports.