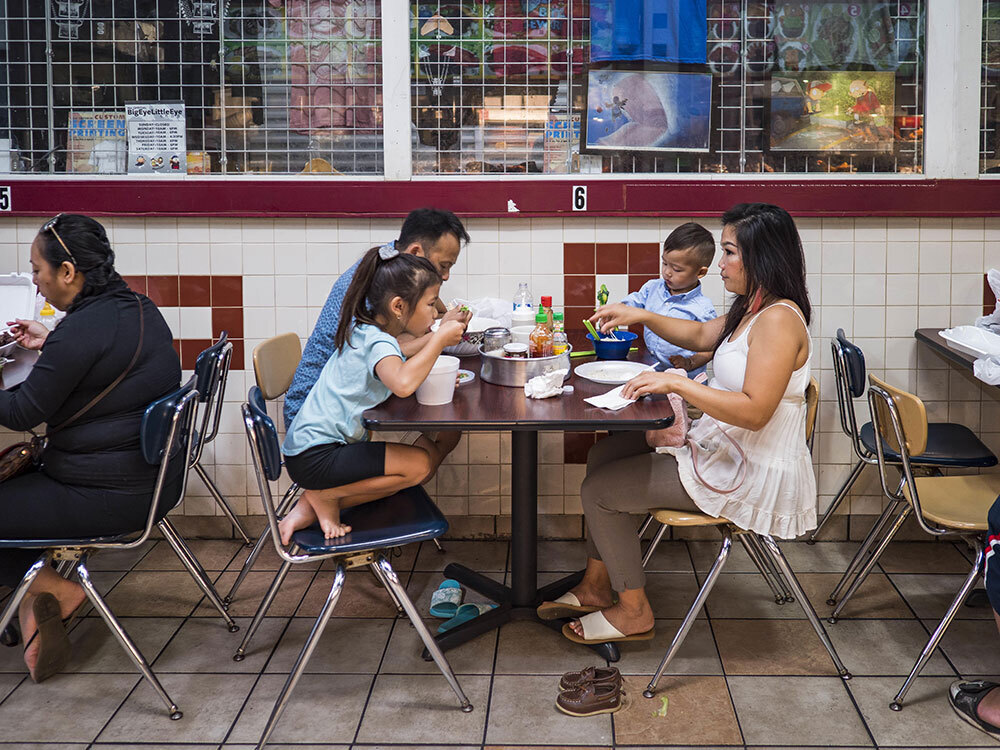 PHOTOGRAPH BY JACK KURTZ, ZUMA PRESS/ALAMY

Editor's Note: As we emerge from this pandemic, we'll dedicate the fourth Sunday of every month to ideas for family travel. Enjoy!

By Amy Alipio, TRAVEL Assistant Managing Editor

Before the pandemic hit, I was planning for 2020 to be the year I finally got my family to the Philippines, the country where my parents are from. But instead of connecting with Filipino cousins and chowing down on ChickenJoy sandwiches at Jollibee, we—like many other people—have spent the past year and a half hardly meeting any family or friends at all.

With about 125.5 million Americans fully vaccinated, this Memorial Day weekend may be the first time in a long while that people will be gathering with grandparents and other older relatives safely, whether near or far.

As family travel slowly starts reemerging like the Brood X cicadas, some people might be interested in taking it further—not just visiting relatives but digging into family roots. Before the pandemic, heritage tourism was a growing trend in multigenerational travel, and is poised to continue being so, post-COVID.

Delving into genealogy and heritage travel is a great way for families to explore who-knew history, forgotten figures, and surprising stories. I'm particularly interested in making a trip to Louisiana, where, as Lisa Kwon reports for Nat Geo, Filipino fishermen in the mid-18th century established what some historians consider the first Asian settlement in the United States. (Pictured at top, a family has lunch at the Hmong Village shopping center, one of two Hmong farmers' markets in St. Paul, Minnesota. Some 66,000 Hmong live in the St. Paul-Minneapolis area.)

My kids are half-Hungarian, so I'm also thinking a visit to Cleveland is in the cards; it was once home to one of the largest populations of Hungarians outside of Hungary. It'd be a good excuse to stop at Balaton restaurant, which has been serving Hungarian fare in Cleveland for more than 50 years (and here are more ways to connect to heritage through foods).

Other families might want to check in on one of the nation's Chinatowns or go to Golden Spike National Historical Park to learn about the deep history of Chinese immigrant labor in the U.S. For Nat Geo contributor Glynn Pogue, road-tripping with her dad along the U.S. Civil Rights Trail was an impactful way to explore "what it meant to be not just Black in America, but to be Black and American."

No matter where your travels take you this Memorial Day weekend, be safe and remember that sometimes all it takes to connect with your heritage is just to be somewhere at last—a front stoop, the backyard, or your favorite local restaurant—with the people you love.

This is the first of a monthly Family Travel newsletter. Like what you're reading? Drop me a line with comments or travel tips for our Nat Geo Family community. If you want to get the Family newsletter every week, sign up here. If you want your children to get Nat Geo Kids or Nat Geo Little Kids magazines, subscribe here.