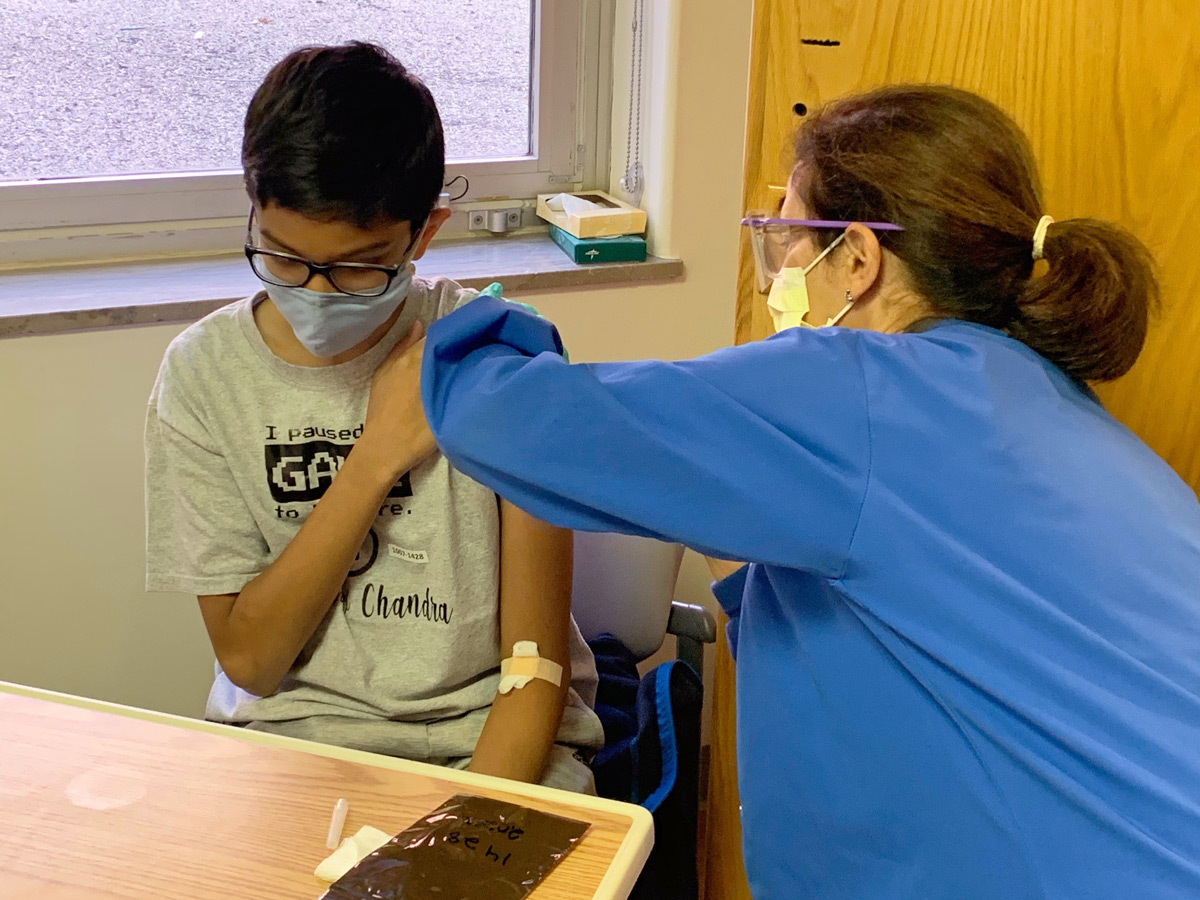 PHOTOGRAPH COURTESY OF CINCINNATI CHILDREN'S HOSPITAL

By Rachel Buchholz, KIDS AND FAMILY Editor in Chief

So, have you started doing it yet? Have you started thinking about which family you'll invite over first for an indoor get-together? Are you deciding which destination will have the honor of being your first post-pandemic family vacation that you arrive at by plane? Perhaps you've been imagining what you'll do with those extra few hours the first time your children spend the day with a friend they haven't seen in more than a year?

As we all get closer to becoming fully vaccinated, the possibilities that we've been imagining can be quite thrilling. (Or not—who knew I'd be so excited about a return to vegetable shopping at my crowded local market?) And with the news that Pfizer will soon request authorization to give its vaccine to 12- to 15-year-olds, and that the results of vaccine trials on younger children are expected to be made public this summer—well, it makes many of us feel more hopeful than we have in a long time. (Tell us what's at the top of your family's list after everyone is vaccinated.)

But still … what if your older child is vaccinated, but your younger one isn't? (Above, a 12-year-old boy participates in a Pfizer trial in Cincinnati.) How do you deal with families who might not be vaccinated? Will your children still be afraid they might catch the virus—or transmit it to others? What if they've forgotten how to talk to other people in complete sentences? (Just kidding ... kind of.)

"The fact that vaccines are available this quickly—and hopefully soon for children—is really exciting for families," says clinical psychologist Janine Domingues of the Child Mind Institute. "But the re-emergence that comes with that also opens up a lot of anxiety and stress."

Experts advise starting children's re-emergence slowly to see how they acclimate, then adjusting as necessary. For those awkward conversations with other families, Emily Post's great-great grandson, Daniel Post Senning, suggests transparency and honesty. (For more answers to questions about life after children are vaccinated, check out this article.)

And if all else fails, just remind kids that a trip to go vegetable shopping at a crowded market is really not all that it's cracked up to be.

If you want to get this newsletter every week, sign up here. If you want your children to get Nat Geo Kids or Nat Geo Little Kids magazines, subscribe here.