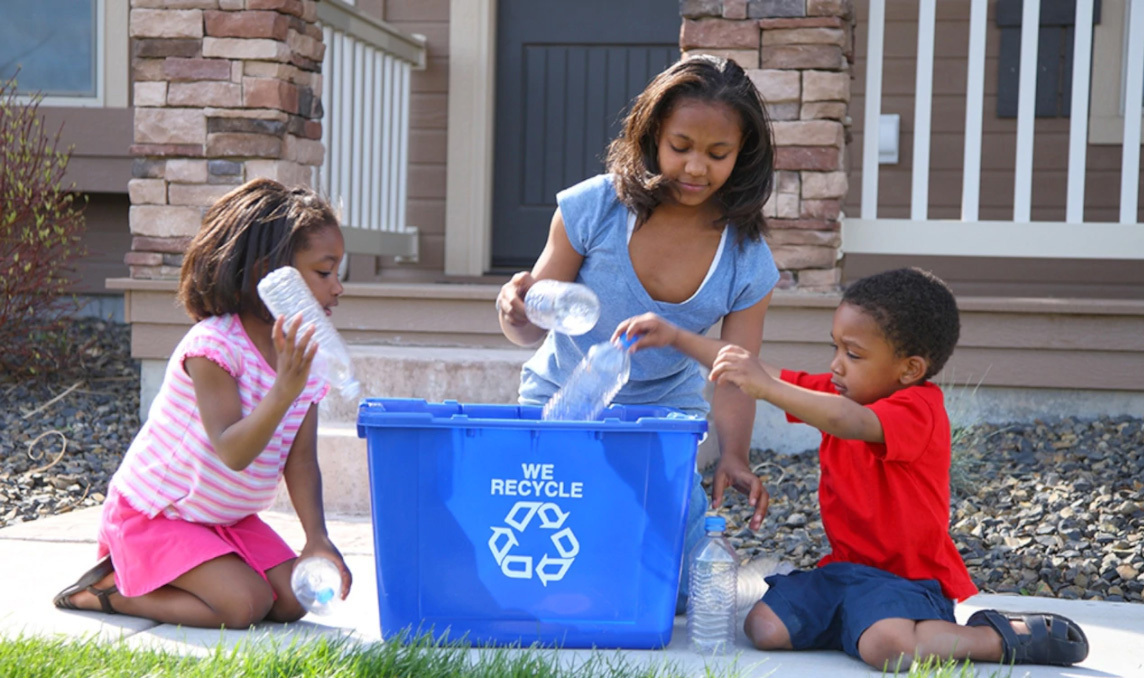 PHOTOGRAPH BY VIAFILMS / GETTY IMAGES

By Rachel Buchholz, KIDS AND FAMILY Editor in Chief

We didn't have a swear jar when I was a kid. We had a turn-out-the-lights jar. As in, if you left a room without turning out the lights, you had to put a quarter in the jar.

That lasted, oh, about a month. It's not that my family didn't love the Earth. But back then, turning out the lights was more about "not wasting electricity" than decreasing CO2 emissions; and though recycling was indeed nice for the environment, it was also nice for my piggy bank, since I got cash after my parents drove me and my aluminum cans to the local processing plant.

Things are different today. Even though Thursday is Earth Day, I like to say that every day is Earth Day for kids. It seems like since before they could walk (sippy cups count as reusable bottles, right?), children have been giving us the side-eye for tossing recyclables in the garbage bin or freaking out when we buy something wrapped in too much plastic. And don't get me started about protecting wildlife. (But here are some ideas they might not have thought about.)

Let's face it: Adulting and supporting your kid's eco-consciousness don't always go hand-in-hand. Electric cars and solar panels are out of reach for many families, and this past year has pretty much necessitated an increase in online shopping. (This article gives some helpful tips for greening your stay-at-home routine.) And, you know, paper straws are kinda gross.

But when families protect the Earth together, you're showing kids that something important to them is also important to you. And that can be empowering—and impactful. "When we as a family talk about problems in the world, we talk about what we can do to solve them," says environmental engineer and National Geographic Explorer Jenna Jambeck in this Q&A about raising eco-stewards. "I try to model optimism for [my children]."

That could be as easy as reducing your plastic waste by eating ice cream on a cone during family outings (instead of in a cup with a plastic spoon), or something more time-consuming like conducting a trash audit with kids to understand your family's consumption. As many of us are starting to think about small family gatherings, we can also be thinking about throwing zero-waste parties. You can also attend this virtual Nat Geo Earth Day Eve event as a family.

But most importantly, give yourself a break. "We're certainly not perfect, and I want other parents to be OK with that, too," Jambeck says. "Even though this is what I research, we can't do everything. I travel a lot, we're busy, and my kids just really love those store-bought peanut butter crackers."

Looks like you can be an everyday Earth hero to your kids—and still snack on those plastic-wrapped peanut butter crackers.

If you want to get this newsletter every week, sign up here. If you want your children to get Nat Geo Kids or Nat Geo Little Kids magazines, subscribe here.