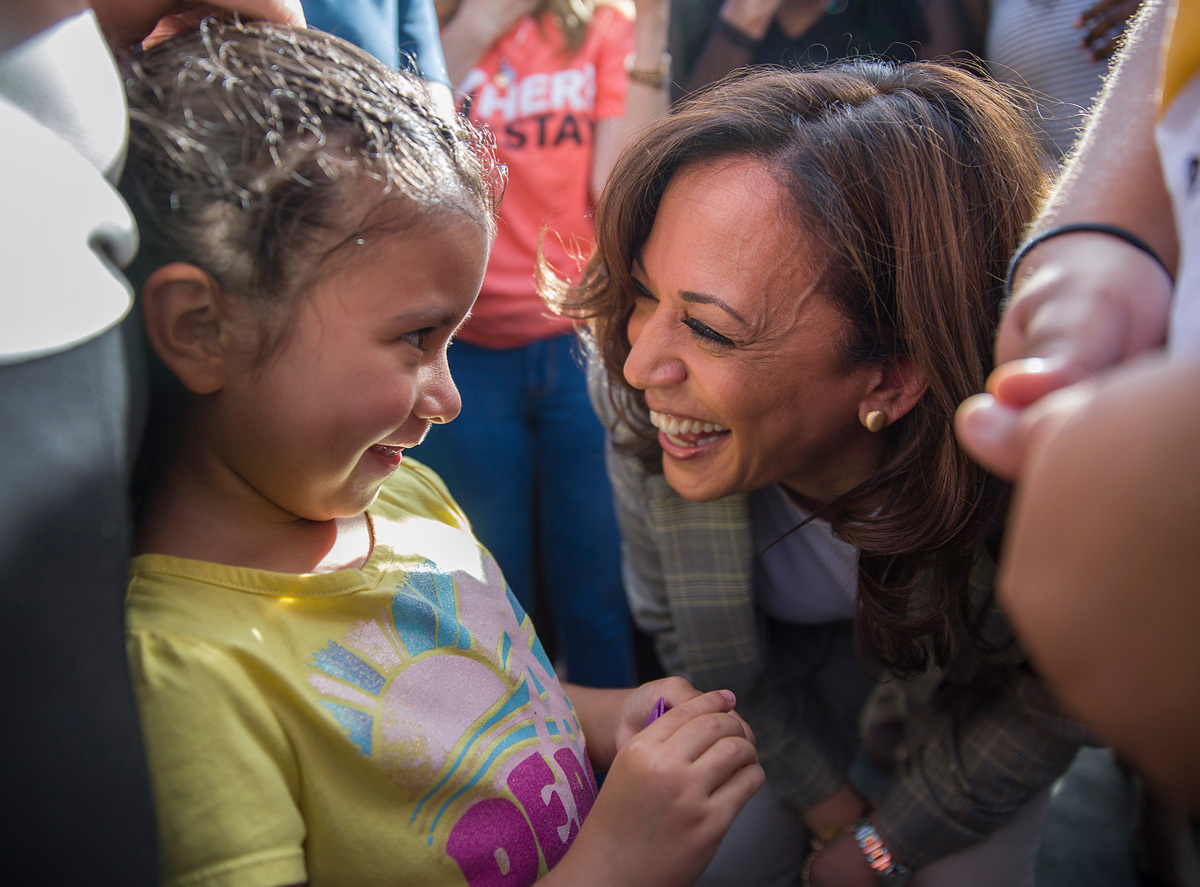 PHOTOGRAPH BY JOE RAEDLE, GETTY IMAGES
By Rachel Buchholz, KIDS AND FAMILY Editor in Chief

If you asked me to name my childhood non-celebrity, non-athlete, non-super-hero hero, the best I could probably come up with would be Laura Ingalls Wilder. Her spunk, courage, and sense of adventure during a time when little girls weren't encouraged to have those qualities inspired me to embrace my tomboy nature, to be nice to Nellies, and—maybe—to become a writer myself.

If I'm honest, though, it's more likely that my "hero" was the Little House semi-fictional TV character, not the actual grown-up author (who, by many accounts, perpetuated some pretty racist stereotypes throughout her writings). That would make sense: Back then, modern-day heroes who looked like me—in fact, heroes who looked like anyone besides white men—weren't exactly celebrities. Those of us who weren't white males often had to take our heroes where we could find them. (Have kids take this quiz about heroes and heroines.)

So it's heartening that kids today can be inspired by all sorts of IRL (kid-speak for "in real life") heroes who look like them, whether it's an African American ballet dancer, a senator who's a double amputee, a climate change activist who has Asperger's syndrome, or astronauts of both genders and many colors. (And yes, even that nerdy computer whiz who grew up to be a tech titan.) Seeing someone who's doing impactful things right now—who kids can see themselves in—can be incredibly powerful when it comes to inspiring them to do great things. (Who is your child's or grandchild's IRL hero? We want to know.)

That's why—as we continue Black History Month and look ahead toward Women's History Month, we wanted to ask kids about Vice President Kamala Harris. Regardless of who their parents voted for, many children see something of themselves in her: A girl. A boy or girl of color. A child of immigrants. A child of divorce. A child living in a blended family.

Take this letter from nine-year-old Liya Lyttle: "Dear Ms. Harris, I am just like you and your family. My dad is Jamaican, and my mom is Indian. I have a sister too. I can't believe you are the first Black vice president."

That echoed what many kids told us: that she makes them feel proud to be who they are, that they can do—and be—anything. Even kids who don't look like her are still inspired by her: "It makes me respect Black people and women more," says fifth grader Joey Portocarrero. "It's making me, like, almost want to be like her, to make everybody be equal." (Read more cute tidbits from kids about the vice president here.)

Your child's hero might not be Kamala Harris. But when so many different types of kids have so many different types of people to be inspired by, they're sure to relate to someone who can empower them to make the world a better place.

That hero could still be a pioneer girl in braids. Or, you know, you.

If you want to get this newsletter every week, sign up here. If you want your children to get Nat Geo Kids or Nat Geo Little Kids magazines, subscribe here.