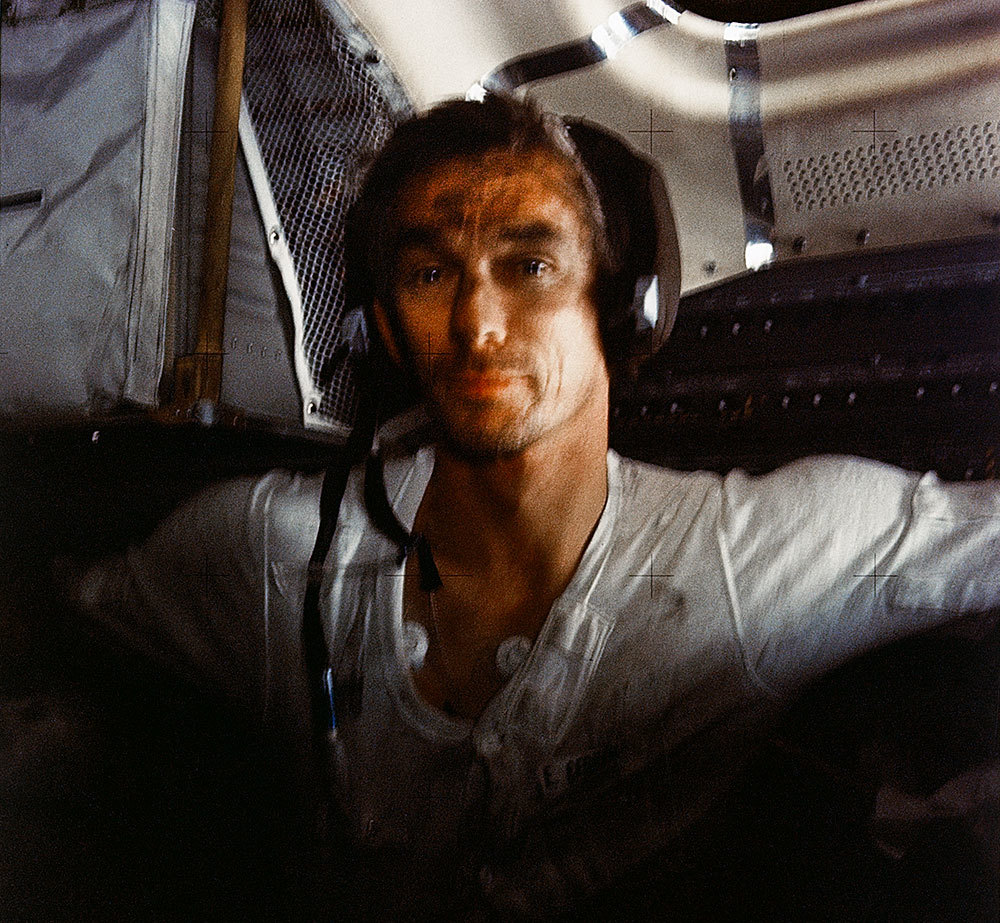 PHOTOGRAPH BY NASA

By Whitney Johnson, Director of Visual and Immersive Experiences

From down here, space seems clean, quiet, and infinite. But up there, close in, things can get messy.

When we asked our photo editors to send along their favorite images from space, pegged to yesterday's successful landing of a NASA rover on Mars, photo editor Kurt Mutchler sent this photograph: Of Eugene A. Cernan's face, smudged with lunar grime and lined with fatigue. The moment followed his moonwalk on Apollo 17 in December 1972, the last of six moon landings.

"The blur from the camera's slow shutter speed added to the feeling of exhaustion on Cernan's face," says Kurt, who compiled this collection of crewed space missions. "Rarely do you see such visceral photographs captured by astronauts." This one was taken by fellow astronaut Harrison "Jack" Schmitt, the most recent person still living who walked on the moon.

As we celebrate the new landing on Mars, our photo editors talk about a few of our favorites from way up there.