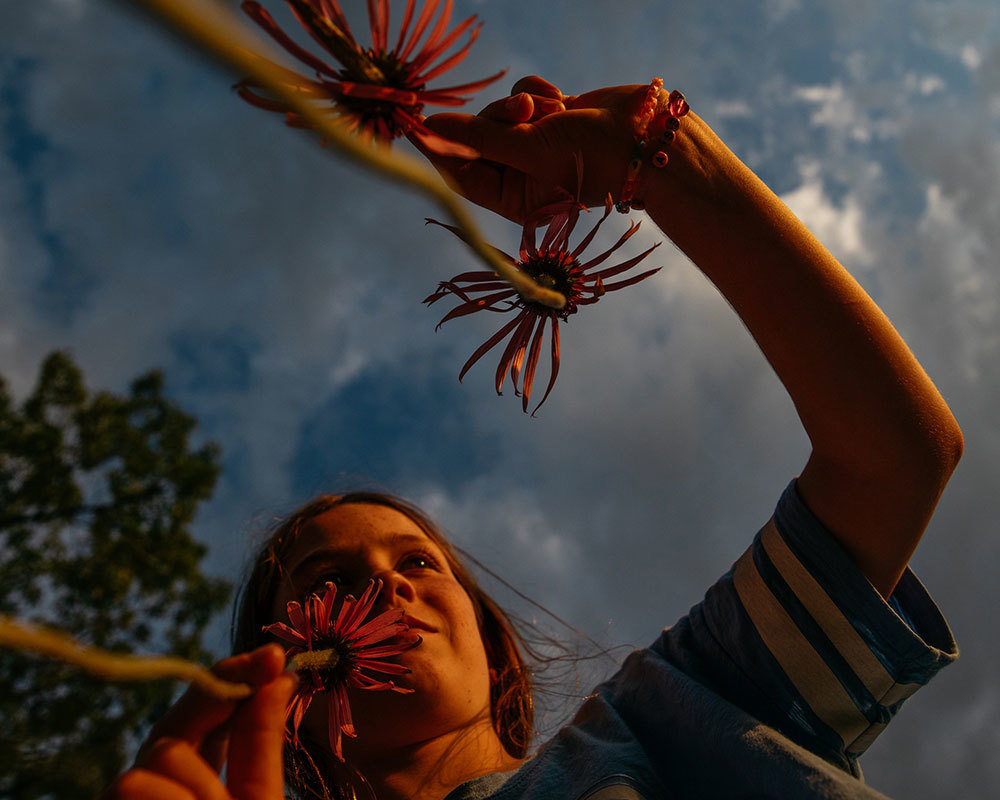 PHOTOGRAPHS BY PETER FISHER
By George Stone, TRAVEL Executive Editor

One of the coolest tricks I've learned while traveling is how to take amazing iPhone pictures of the moon (and birds, trees, or anything else) through a telescope. It takes a steady hand, but the results will make you fall in love with the galaxy all over again. This year I've resolved to celebrate the full moon every month, no matter where I am.

With COVID-19 vaccines rolling out, travelers are making resolutions to see the world again (hooray!). But the best way to make up for a year with no trips is to commit to traveling with a conservation mindset in the future. (Pictured above, Margot Pepple picks flowers on the banks of Clear Lake, Indiana, on July 4, 2019.)

What does this conservation mindset look like? It means stepping off the beaten path and lingering longer, respecting cultural differences and investing in the communities we visit, reconnecting with nature in the wild spaces around us, supporting organizations that are protecting the planet, and finding ways to reduce our carbon footprints.

In the year ahead Nat Geo Travel will focus on actions travelers can take to make sustainability a part of every journey. Each member of our editorial team has shared a meaningful way travelers can come back stronger—and help the planet with each step.

We've got you covered with ways to see spectacular stargazing events (and counteract light pollution), embrace diversity outdoors (and support parklands), volunteer for science (even from home), embark on a heritage journey, learn a new language, and help your kids become explorers. (Pictured below, the late sun hits a Joshua tree at Joshua Tree National Park, at left; and Fisher Towers outside Utah's Arches National Park, at right.)

Here's to a year of new beginnings and sustainable travel—wherever you go.

Do you get this daily? If not, sign up here or forward this to a friend.