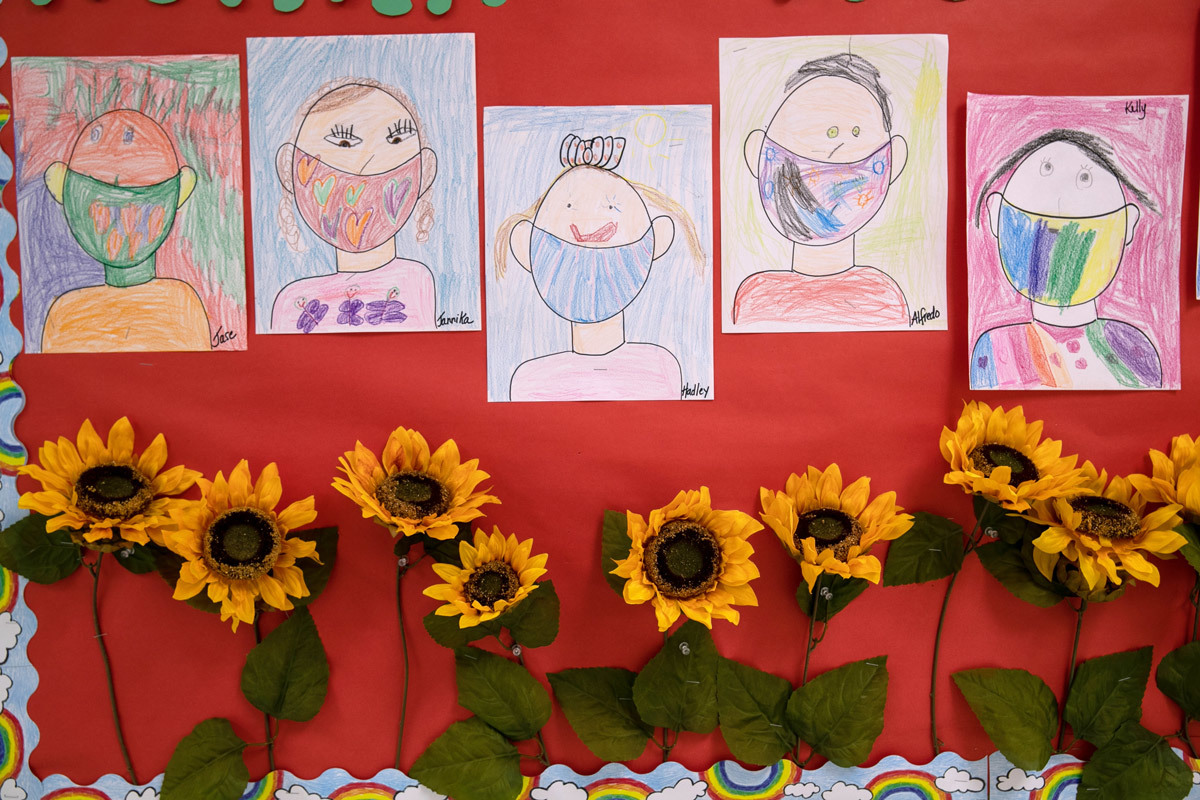 PHOTOGRAPH BY JOHN MOORE, GETTY IMAGES
By Rachel Buchholz, KIDS AND FAMILY Editor in Chief

New Year's Eve was always such a letdown. As I child I'd be passed out by 10:30, probably because I exhausted myself begging to stay up to watch the Times Square Ball drop. Things didn't get much better as a young adult: Overpriced restaurants and jam-packed galas just weren't my thing.

But now as a real grown-up, I've reconciled with New Year's Eve. Before snacking at midnight on Southern-style black-eyed peas and central New York lentils, my family could spend a quiet evening reflecting on the past year—and looking toward the future.

If 2020 had included a normal New Year's Eve, no one would've expected children to process a full 12 months and ponder the next year—kids wouldn't have been thinking much beyond whatever they went as for Halloween, and that "be nicer to my sister" resolution was probably broken by January 5. But 2020 was different.

"Kids specifically have had to adapt to a lot of changes," says Ashok Shimoji-Krishnan, a child and adolescent psychiatrist with Kaiser Permanente, in this article about helping kids deal with 2020. And they might be struggling to figure out what it all means.

Encouraging them to talk through it can help them feel like they're not alone, that they have some sense of control, and can prepare them for the future. "It can help children build up emotional resources that they can use the next time they're in a similar situation or are feeling anxious and unsure," says Catherine Bagwell, a psychology professor at Oxford College of Emory University. (Here are some talking points to get those conversations started.)

But just as important as dealing with the negative events from 2020 is asking kids to find positive moments to hold onto. What challenges did your family overcome? What successes did you have? What did you experience in 2020 that you want to keep on experiencing in 2021? (Tell us all these things!)

Happy New Year, everyone. We've all been through so much in 2020—too much—but I hope that your children have come out stronger, smarter, and kinder despite everything that's happened, and that they'll continue to inspire us in 2021.

If you want to get this newsletter every week, sign up here. If you want your kids to get Nat Geo Kids magazine, subscribe here. For Nat Geo Little Kids, subscribe here.