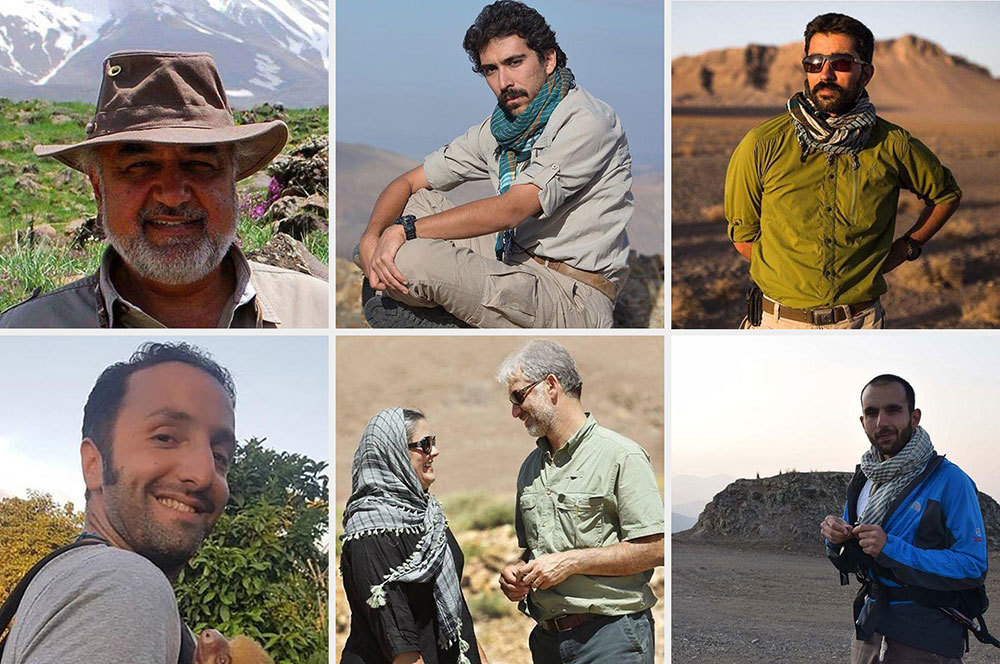 PHOTOGRAPHS COURTESY MEHRAN SEYED-EMAMI



By Rachael Bale, ANIMALS Executive Editor

Today marks 1,002 days since eight researchers were imprisoned in Iran on charges related to their work studying the rare Asiatic cheetah. The scientists, who all worked for the Tehran-based Persian Heritage Wildlife Foundation, were accused of spying on Iranian military installations for enemy countries. Their supposed weapons? Their camera traps—typically low-resolution, limited-range, remote-activated cameras—that scientists use to photograph human-shy wildlife.

There was a ninth researcher imprisoned, too. Kavous Seyed-Emami died in custody under suspicious circumstances several weeks after his arrest in January 2018.

The eight conservationists, whose imprisonments have been condemned by human rights and wildlife organizations around the world, reported that they were subjected to psychological torture and physical abuse to elicit false confessions. Nonetheless, they were sentenced to between four and 10 years in prison last year. (Pictured above, seven of them, clockwise from top left: Morad Tahbaz, Amir Hossein Khaleghi, Taher Ghadirian, Sam Radjabi, Houman Jowkar and Sepideh Kashani [pictured together], and Abdolreza Kouhpayeh.)

Photographer Frans Lanting, who captured the image below of the critically endangered Asiatic cheetah, worked with some of the scientists in 2011 and 2012 while on assignment for National Geographic. In an Instagram post on Tuesday, he noted that even from prison, they remain committed to their cause. "They convinced publishers in Iran to donate hundreds of books about wildlife and conservation to the prison library," he wrote, and the two women of the group regularly give talks to inmates about conservation.

In March, Iran temporarily released tens of thousands of inmates in an attempt to prevent the spread of COVID-19, but only Kouhpayeh was granted release and later pardoned. The others are held in the notorious Evin Prison, where overcrowding, a lack of medicine and sanitation supplies, and food shortages have been reported. At least one of the conservationists, Radjabi, tested positive for the coronavirus in April, his family said.

Do you get this newsletter daily? If not, sign up here or forward to a friend.