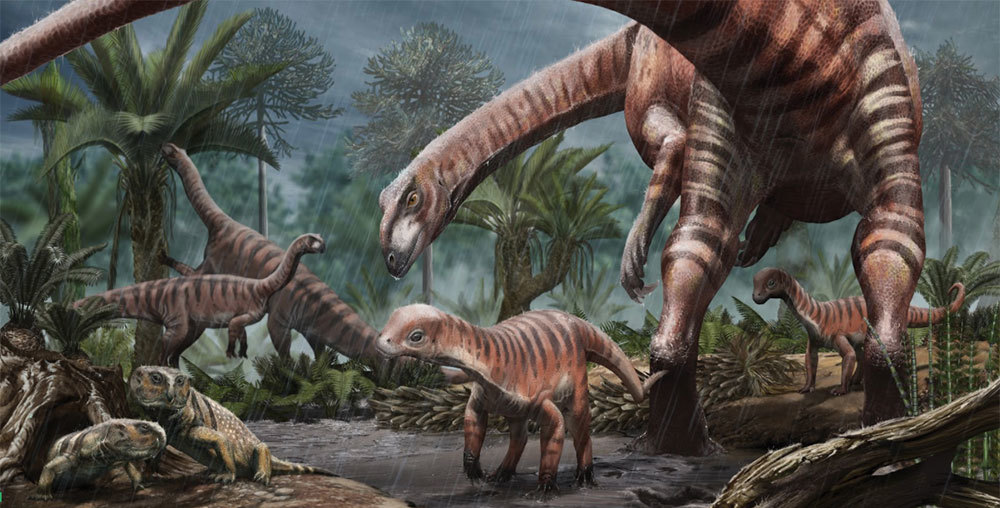 ART BY DAVIDE BONADONNA
By Rachel Buchholz, KIDS AND FAMILY Editor in Chief

A question I like to ask people I'm trying to get to know better is, "What did you want to be when you were 10 years old?" Me, I wanted to be a paleontologist. My parents bought me books that included Brontosaurus—a gentle giant nicknamed "thunder lizard"—and indulged me as I dug up the backyard looking for fossils of Stegosaurus brains, one of which, I was told, was in its butt.

But new science kept getting in the way. First, I was told that the Brontosaurus never actually existed; then later work showed it did. Then, I found out that, like all dinosaurs, Steggie had just one brain—and it wasn't in its butt.

The point is, what we know about these ancient reptiles continues to evolve. In fact, according to this National Geographic article by Michael Greshko, scientists have learned more about these critters in the last 25 years than they have in the previous 250. Fierce tyrannosaurs were likely fluffy when they hatched. We now know some dinosaurs sported colorful feathers that ranged from gray and red-brown all the way to rainbow sparkles. Others defied the "I am here just to eat you" stereotype and were actually protective parents.

It's a good lesson for parents—and for children—that what we think we know isn't always true. That's why it's important to teach kids to question everything and keep their minds open to new evidence. The process can help them make mind-blowing discoveries or even find life-changing solutions. Now especially, asking questions can help them decipher real facts from manipulated information. (For totally true dinosaur facts for both kids and adults, check out our dino hub or the book Weird But True! Dinosaurs.)

And they'll forgive you for occasionally getting stuff wrong. I even forgave my parents for telling me that Stegosaurus had two brains—though I'm still hoping that scientists will one day discover new evidence showing that one is indeed in its butt.

If you want to get this newsletter every week, sign up here. If you want your kids to get Nat Geo Kids magazine, subscribe here. For Nat Geo Little Kids, subscribe here.