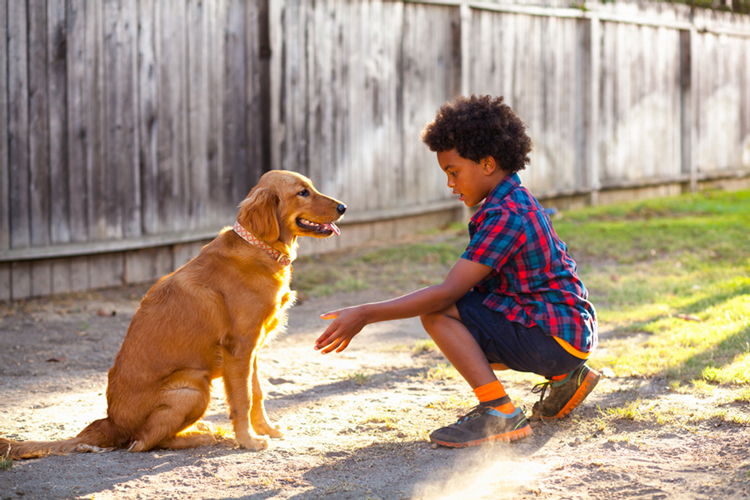 PHOTOGRAPH BY KEVIN KOZICK, GETTY IMAGES
By Rachel Buchholz, KIDS AND FAMILY Editor in Chief

The other day I was out for my morning run, deftly avoiding dog walkers and kids on bikes, when an older, mask-wearing gentleman tripped and fell in a crosswalk. My first instinct—everyone's first instinct—was to head over to help. But at almost the exact moment, we all reared up and stopped, suddenly remembering that none of us were supposed to go anywhere near an older, mask-wearing gentleman.

Luckily he was fine and waved us all off. But now—in addition to worries about health, faraway loved ones, and the fact that many of us haven't had a literal face-to-face conversation with anyone but immediate family in more than three months—I realized that another pandemic woe is now on our list: that as much as we might want to, we just can't always help.

Multiple studies have shown that children are intrinsically motivated to help others, meaning that they help because they want to, not because they have to or are being offered a reward. One recent study even showed that babies as young as 19 months are willing to give up a snack—even if they're hungry—to a stranger in need.

Unfortunately, the pandemic has limited how much children can help others. No more lemonade stands to raise money for good causes. No more music performances at nursing homes to help cheer up residents. Heck, you can't even hug a friend who's feeling sad.

That helpless feeling children might have right now is one reason why it's important for parents to continue seeking out ways they can help others. "Something happened out of our control," says associate professor of psychology Amanda Zelechoski in a Nat Geo story about kid-friendly volunteer opportunities during the pandemic. "What are ways we can bring control back into our lives? How can we feel empowered?"

Opportunities are out there, whether it's making masks for hospitals, writing cards to teachers, or fostering a pet. (How are your children helping others? Tell us!) The key is to help kids feel like they can do something. "They feel competent. They're contributing," developmental psychologist Maryam Abdullah says. "And that feels good."

If you want to get this newsletter every week, sign up here. If you want your kids to get Nat Geo Kids magazine, subscribe here. For Nat Geo Little Kids, subscribe here.