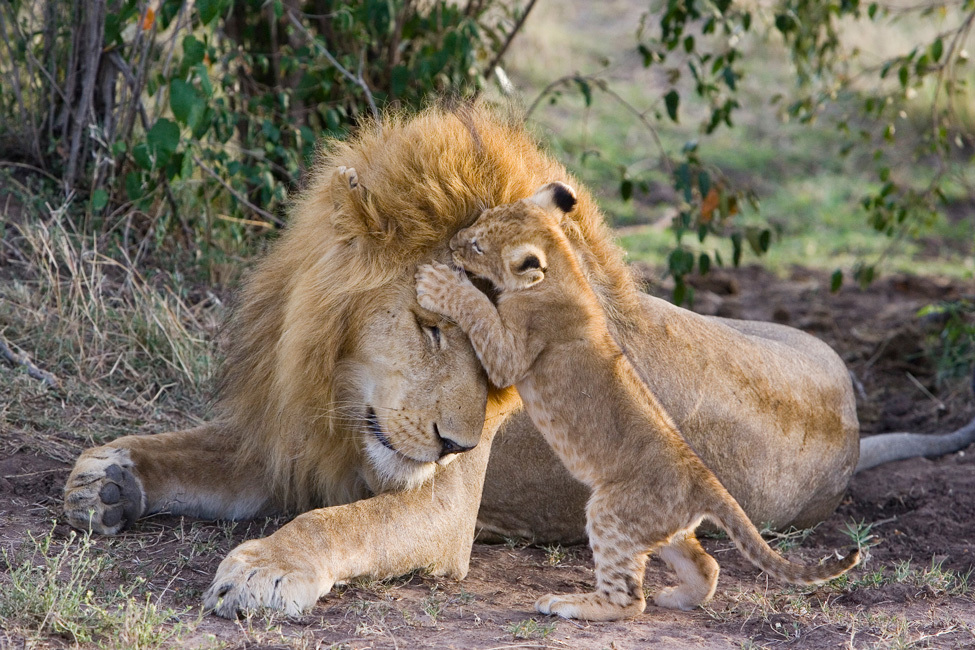 PHOTOGRAPHY BY SUZI ESZTERHAS, MINDEN PICTURES, GETTY IMAGES
Don't be like animal dads: Well, most of them anyway. They've acquired a reputation for having a kind of love-'em-and-leave-'em attitude and are even known to, uh, get rid of other males' offspring if a certain female catches their eye. But the animal kingdom actually has a few dads worth celebrating this Father's Day, as noted in in the Nat Geo book Amazing Animal Dads. Like the emperor penguin that holds an egg on his feet for two months or the common marmoset that keeps his babies on his back for the first weeks of their lives.

These dads open up: We asked some of the world's top photographers about what fatherhood means. They responded with images, of course, and tenderness. Italian photographer Andrea Frazzetta, who lost his mother in the pandemic, has been rethinking what it means to be a father—and rebuilding a relationship with his own dad. Fatherhood, he says, "has taught me fear and courage at the same time, and realigned the values of my life."

Family discussion: With a pandemic and nationwide protests over police brutality and race, what can one person do to make things better? Sometimes it's good to surface a role model, even someone the kids probably wouldn't know. In spring 1957, Maurice Hilleman saw a nasty pandemic brewing in Hong Kong. The virologist developed a vaccine and got out 40 million doses before it hit U.S. shores that fall, saving millions of American kids' lives. Here's our story.

Turning bad news into a teachable moment: When the statue of tennis legend Arthur Ashe was defaced in Richmond last week, we turned to two quotes from the African American pioneer that may be worth sharing with your family. "True heroism is remarkably sober, very undramatic. It is not the urge to surpass all others at whatever cost, but the urge to serve others at whatever cost," he once said. Here's a more succinct quote: "From what we get, we can make a living; what we give, however, makes a life." Curious kids (and parents) can learn more here about the former Wimbledon champ and fighter against apartheid.