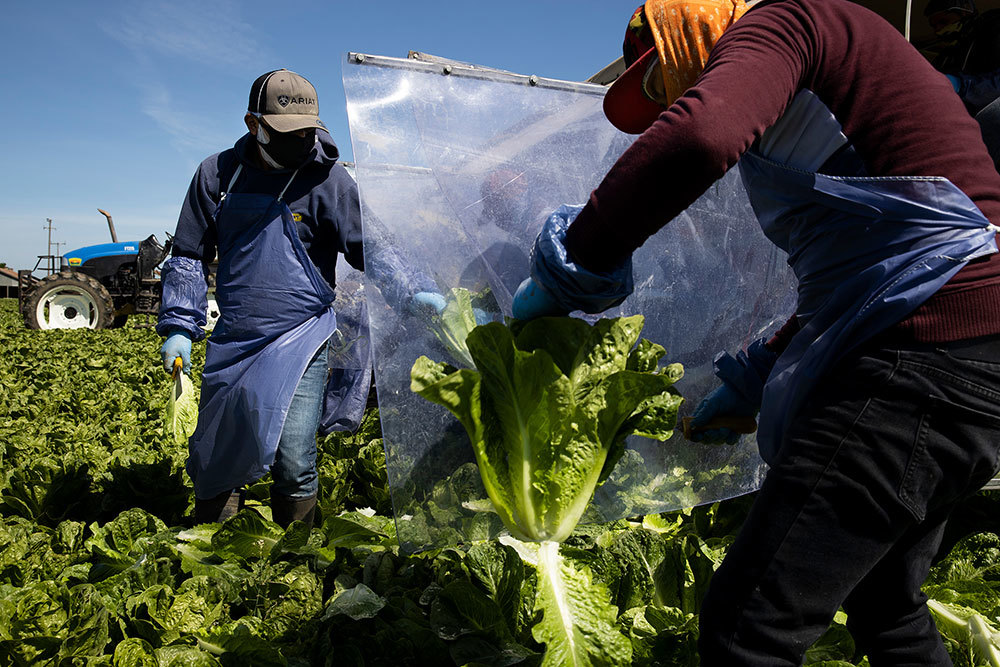 PHOTOGRAPH BY BRENT STIRTON, GETTY IMAGES



By Victoria Jaggard, SCIENCE Executive Editor

When I was still on the dating scene, I used to say that being vegetarian was a deal-breaker. I express love through food, and my cooking repertoire is built on a solid, meaty foundation: roast chicken, beef stew, chorizo con huevos y papas. So of course, I fell in love with a man who has been vegetarian since birth. Finding ways to adapt my favorite recipes for vegetarian needs has been a delightful and often delicious challenge, and I've loved learning new recipes to round out the menu. Apparently, that skill has prepared me well not only for my marriage, but also for surviving during a pandemic.

The U.S. is seeing products dwindle and prices rise for beef, pork, and other common meats as domestic processing plants and our global suppliers grapple with the coronavirus. Crucially, this is a huge safety concern for the people who work in these plants, many of which have become outbreak hot-spots. "This is an industry that's not used to social distancing," Ben Brown of Ohio State University tells our Sarah Gibbens. "When you start spreading [employees] out, you slow down the output."

In a poll conducted by National Geographic and Morning Consult, 33 percent of Americans surveyed say they are preparing more meatless meals because of higher prices and limited options at grocery stores. Younger Americans are more likely to be exploring vegetarian options, with 43 percent of those between 18 and 34 saying they are adjusting their menus. Just a quarter of older Americans—26 percent of respondents over 65—say they are going meatless more often.

The problem isn't entirely confined to meat, of course (pictured above, harvesting lettuce in California); dairy products, eggs, lettuce, and my beloved potatoes are also going to waste right now as the pandemic exposes many vulnerabilities in our national food supply chains. Booming business at local farms and Community Supported Agriculture offer some bright spots, but it's clear that large-scale agriculture is at a crossroads.

In the long run, experts hope the pandemic will spur development of better contingency plans, since even after the pandemic passes, large farms will still be dealing with disruptions from climate change and international trade policies. And in the short term, it's not the worst thing for public safety, the climate, and general health to get creative in the kitchen and to add more vegetarian dinners to the family meal plan.

Do you get this daily? If not, sign up here or forward to a friend.