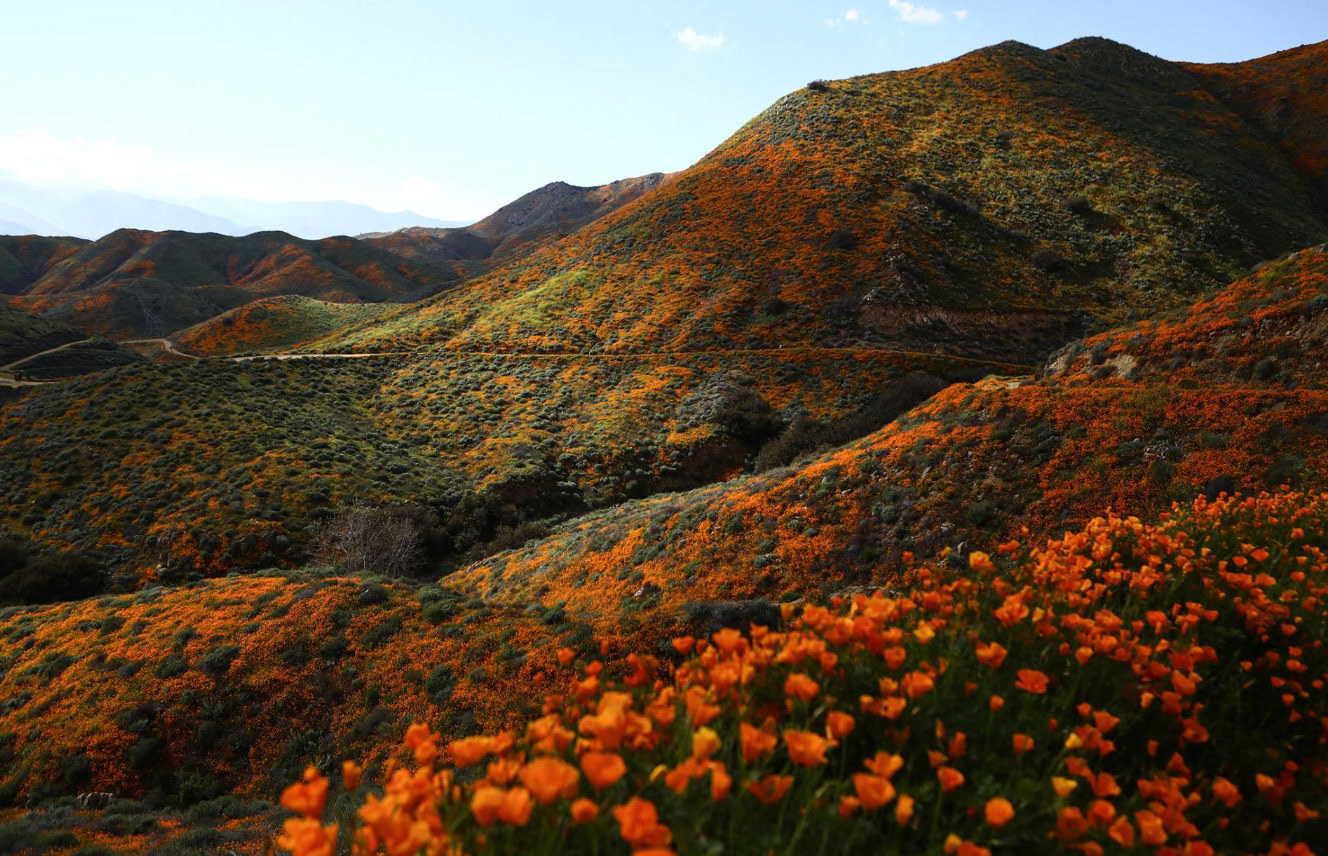 PHOTOGRAPH BY MARIO TAMA, GETTY IMAGES
Traveling ... from home: Nat Geo's Starlight Williams has five places to "go" this month, without a drop of gas. They include watching the year's biggest supermoon on Tuesday and the live-streamed fields of bright orange poppies (above) springing up in the Antelope Valley California Poppy Reserve. Animals editor Rachael Bale suggests a webcam "trip" to Minnesota—to see the Great Spirit Bluffs' baby falcons.

What would elders tell you now? The oldest among us have lived through a Depression and a world war. What's the advice they would give to parents and kids going through family isolation now?

—Be generous.
—Notice small joys.
—Prepare more, worry less.
—Remember that you will get past this.

That's according to Cornell University gerontologist Karl Pillemer, who began interviewing America's eldest for a project in 2003. "A morning cup of coffee, a warm bed on a winter night, a brightly colored bird feeding on the lawn, an unexpected letter from a friend, even a favorite song on the radio—paying special attention to these 'microlevel' events forms a fabric of happiness that lifts them up daily," Pillemer says. "They believe the same can be true for younger people as well."

Disco (cabin) fever: A newsletter reader in Mexico City, Carin Zizzis, came up with an indoor discotheque to burn off the energy of her two housebound kids. It's not so hard, she tells us. "Quick hack: dimmed lights, happy pop hits, and a flashlight or two." Another reader, Osmond Crosby of Utah, said he practiced social distancing by taking his family to the Bonneville Salt Flats, sending along this picture: "The only other family there that morning was playing ball across the road and out of sight," he wrote.