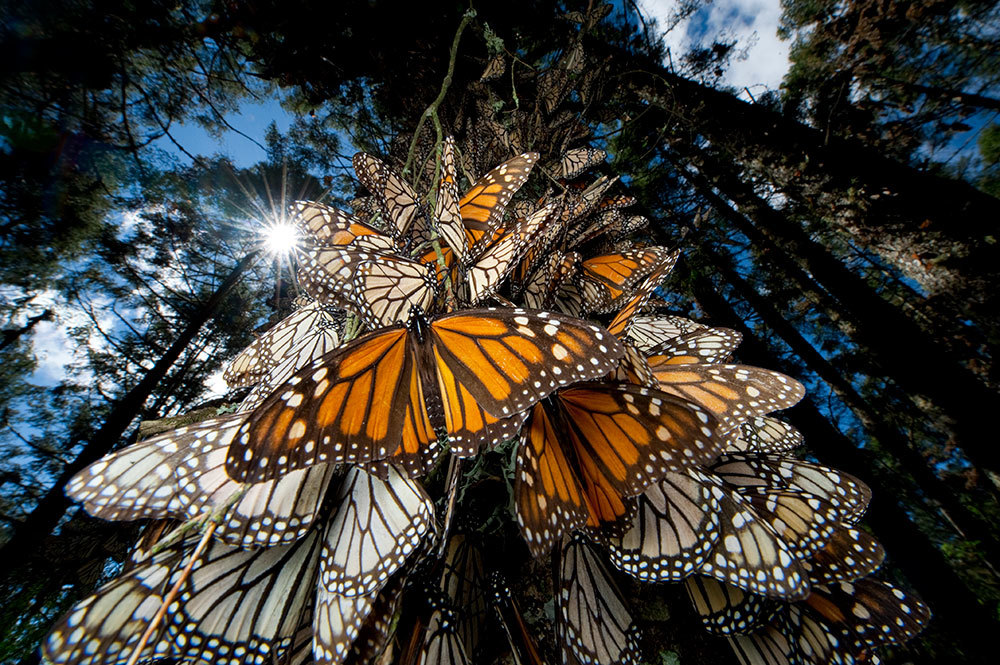 PHOTOGRAPH BY JOEL SARTORE, NAT GEO IMAGE COLLECTION
By Rachael Bale, ANIMALS Executive Editor

Protecting nature and its wildlife has long been dangerous work. Park rangers are up against rebel militia groups and poachers. Indigenous activists face ex-military hitmen linked to infrastructure development projects. Conservationists face wildlife traffickers, illegal and legal miners and loggers, big business interests in agriculture, hydropower, and more.

Global Witness, an NGO, found that at least three environmental defenders were killed a week on average in 2018. More than half of those deaths were in Latin America.

Most recently, two men involved with El Rosario monarch butterfly reserve in Mexico were found dead in the span of a week: Homero Gómez González and Raúl Hernández Romero. The investigation is ongoing, but prosecutors have said both bodies showed signs of trauma.

Photographer Jaime Rojo, a National Geographic Society grantee who specializes in monarch butterflies, said the local environmentalists were under pressure by loggers and by drug cartels, who want to expand farming fields.

"Doing conservation at a local scale is often a very complex thing," he told my colleague David Beard. "But the challenges that the monarch butterfly sanctuaries [face] are clear: illegal logging and encroaching plantations of avocados, often controlled by gangs of drug cartels."

Rojo, entranced by the magic of these butterflies, explains why their work is so important: "The migration of the monarch butterflies is more than just a natural phenomenon. It is a symbol that unites citizens in ... three countries. Despite the evident challenges, it is a story of hope and cooperation beyond borders."

Do you get this newsletter daily? If not, sign up here or forward to a friend.